10 Things For You To Do in Omaha
Omaha, Nebraska is one of the most exciting cities in all of the midwest! It has a great deal of appeal for all types of people. This area is perfect for families looking for wholesome family activities and young people looking for an exciting night out on the time. We have compiled a list of our favorite places and restaurants to visit in Omaha, check them out below!
5 PLACES TO VISIT IN OMAHA
The Omaha Children's Museum is an education and exploration museum for children in Downtown Omaha. The museum was created by educators to help kids learn in a fun way. Kids can learn at different exhibits such as Super Gravitron, Imagination Playground, Tinker Lab, Science Showplace, and more! The museum also has an outdoor water area called Sandy's Splish-Splash Garden that is open during the summer. Check out their website and plan your visit today!

500 S 20th Street Omaha, NE 68102

Rediscover your dreams of playing baseball! The Omaha Mavericks baseball team is the NCAA Division I competing team from the University of Nebraska Omaha.
They play their home games at J. J. Isaacson Field at Seymour Smith Park. You can relax in the beautiful weather or watch every move the pitcher and batter make. Be sure to check out their website for more information, to see upcoming games, and plan your visit today!
6802 Harrison Street Omaha, NE 68127


The Old Market District was built in the late 19th century during Omaha's railroad industry boom. In 1968, Samuel Mercer began buying historic buildings in order to create a shopping, dining, and entertainment destination. Today the Old Market District is an eclectic neighborhood with plenty of places to visit. Tour the area today and find your new favorite restaurant, shop, or entertainment destination!

1100 Howard St Omaha, NE 68102

Fun-Plex Waterpark & Rides is the biggest amusement park in Nebraska! The amusement park started in 1979 as The Kart Ranch. During the 1980s, Fun-Plex added the water park features of the Motion Ocean and the Typhoon water slides. It is fun for all ages! In 2016, they added the state's only swim-up bar nicknamed Breakers Bay Bar. The amusement park also has non-water attractions such as go-karts and a 18-hole miniature golf course.

7003 Q Street Omaha, NE 68117

Get ready for some baseball! The College World Series is an annual college baseball tournament held in our own city of Omaha, the games have been played at TD Ameritrade Park Omaha since 2011. The tournament has been held in Omaha since 1950 and College will continue to be held in Omaha until at least 2035 so there is years of fun days in Omaha instore! Be sure to check out their website for more information and to plan your visit today!

808 N. 13th St. Omaha, NE 68102

5 AMAZING PLACES TO EAT IN OMAHA
This city has a thriving restaurant scene. Omaha is where Butter Brickle Ice Cream and the Reuben sandwich were invented. Check out these five amazing restaurants in Omaha!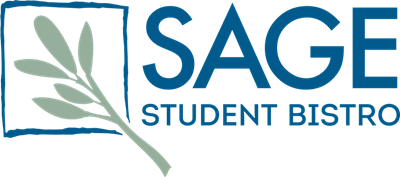 Bistro, American
Sage Student Bistro is a restaurant created by Metropolitan Community College. Culinary students prepare and serve the food. It is otherwise identical to a regular restaurant. The menu is contemporary American. Reservations are recommended.
5630 N 30th St Omaha, NE 68111


French
Le Voltaire is a French restaurant that has been serving amazing food since 2001. Executive Chef Cedric Fichepain specializes in classic French dishes such as escargots de Bourgogne, paupiette de veau, and bouillabaisse de Marseille. Le Voltaire has the biggest collection of French wine in the state!
569 N 155th Plaza Omaha, NE 68154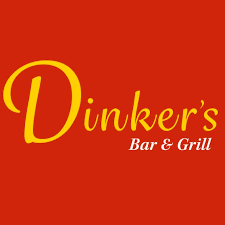 Bar, Pubgrub
Dinker's Bar is a casual restaurant and bar that plates up tasty American food. It was opened by Frank "Dinker" Synowiecki in 1965. They have great burgers, sandwiches, salads, and specialty cocktails. Be forewarned, Dinker's Bar is cash only.
2368 S 29th St Omaha, NE 68105


Italian, Wine, Mediterranean
Nicola's Italian Wine & Fare is an Italian restaurant in the Old Market District. They have been satisfying customers' hunger since 2013. You can get the classics such as lasagna and portobello ravioli. As the name suggests, Nicola's Italian Wine & Fare has a gorgeous selection of wine.
521 S 13th St Omaha, NE 68102


Restaurant, American
V. Mertz Restaurant serves contemporary American in The Old Market area. The menu changes frequently to take advantage of fresh ingredients. V. Mertz has a great collection of wine and cocktails to pair with your meal.
1022 Howard St Omaha, NE 68102